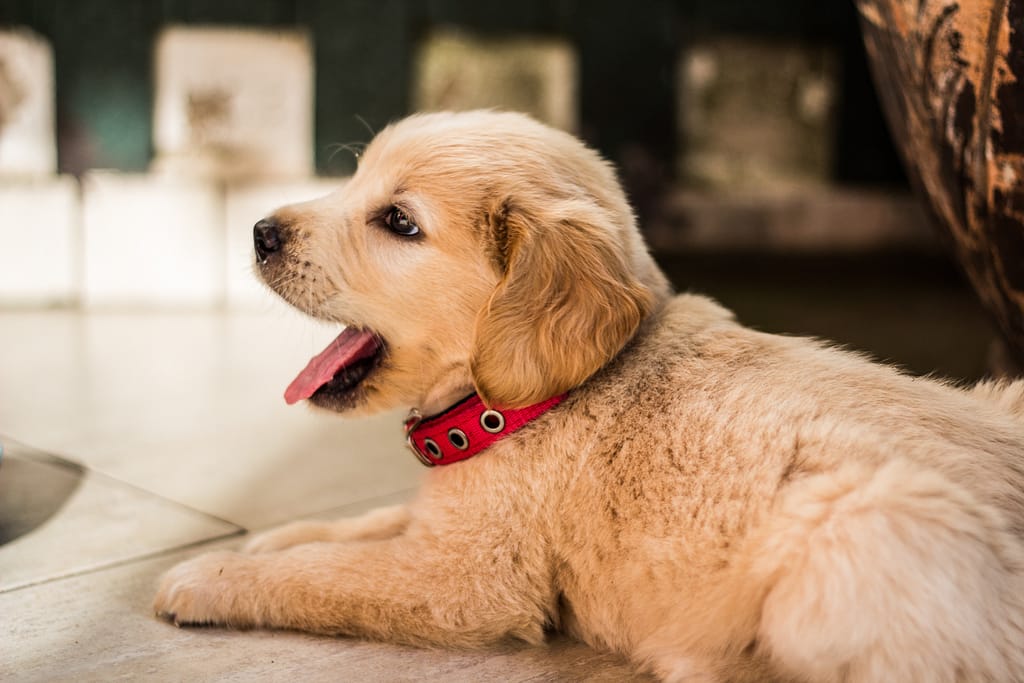 Before you bring your new puppy home, you must make sure that you have his accommodation and other necessary things ready. Puppies need a lot of care and thing that help them to live. So, making a Checklist for puppies before you bring them is a must.
There are several things you must consider. You must make sure that a puppy is ideal for you and your family. Because raising a puppy is a really big deal. Keep in mind that a puppy will quickly grow into an adult dog.
You need to make sure that you meet all the needs of your puppy. You have to provide the puppy with shelter, healthy food, etc. throughout its life. And there are a couple of things you need to keep in mind while deciding on all these issues.
What you must consider before Getting a puppy?
Cost:
First, you must consider whether you have the budget to raise a puppy or an adult dog. The initial setup base for a puppy is expensive. But in this case, you have to bear the cost of this dog for its lifetime. You need to budget for insurance, medical, food, and other expenses.
Although there are many tools and things to consider, we bring a list of primary checklists before you bring your new puppy. We also have covered an advanced shopping list for your puppy or even an older dog. So, here are what you need for a new puppy checklist before you welcome it to your home.
Your Lifestyle:
Do you have enough time to pet a dog? A dog should usually have enough time during the day for entertainment and exercise. But if you are busy with full-time work then this will become very difficult for you. Remember, you have to spend time with a dog as long as it lives. So if you think you will make any major changes in your lifestyle in the future, then you need to think twice.
Your home:
Is your home suitable for a dog? Does your home have a garden or open space? You must provide space for a dog to run, play and exercise. So you have to take this matter very seriously.
Your family:
Would other members of your household welcome a dog? Who will assist in the dog's daily activities? Remember that bringing a dog home creates a member of the household. So you have to consider how other house members react in this matter.
Veterinarian:
Do you know any vets nearby to treat your new puppy? You can search for it in different ways. But if you do it through the internet, you will find someone quickly. Remember, it is essential to have a vet nearby for any type of treatment your puppy receives.
Research:
You must do thorough research before adopting a new puppy. Because whatever breed of dog you adopt, it is used to live in a particular environment. Where do you get this puppy from etc?
Welcome, you have covered everything you need to consider before adopting a puppy. Now is the time to check what things will be needed after bringing a puppy home. So let's find out what you will need and where you can get them.
Preparing for the new puppy: Checklist for puppies
So, Let's make a list of what your puppy will need at this stage.
Essential tools
Kennel or Crate
Dog Bed
Adjustable Collar
Comfortable Leash
Dog ID Tags
Poop Bags and Holder
Dog Training Treats
Up-to-Date Microchip
Food and Nutrition
Healthy Puppy Food
Puppy Treats
Food and Water Bowls
Play
Chew Toys
Chase Toys
Puzzle Toys
Grooming
Puppy Shampoo
Dog Toothbrush
Dog Toothpaste
Brush
Nail Clippers
Grooming Wipes
Carpet Cleaner
Essential Services
Veterinarian
Dog Trainer
Pet Insurance
Pet sitter
Dog walker
Kennel or Crate
You must purchase crates or kennels for your new dog to live in. Here the puppy will spend some time resting or alone. You can choose from a variety of crates or kennels that suit your puppy's needs. But if you take the bigger sizes, your dog will be able to stay comfortably in them. We have to dedicated guide to choosing a crate and making your dog comfortable.
Popular Item
Dog Bed
A dog bed is a must for your puppy. Dog beds ensure a night of comfortable sleep for your pup. The bed is made of soft material that provides comfort to your puppy, especially when he sleeps or rests, the bed provides more comfort to your puppy's joints.
Adjustable Collar
When you go for a walk or play with your puppy, there are many times when he will run around. This is why your dog will need an adjustable collar. For this, you need to add an adjustable collar to your shopping list. So, make sure you add this to Checklist for puppies
Buy the belt according to your preference and your puppy. You can usually get it at a low cost.
Comfortable Leash
In addition to the Collar, you will also need a comfortable leash to keep your puppy under control. Otherwise, the dog may run away from you at any time and may face any kind of accident. So, keeping this item on your Checklist for puppies is a must.
Dog ID Tags
You must use an ID tag to ensure your puppy's safety. You can write your phone number and address on this tag. So that you can easily find the dog by your neighbor or anyone else. So be sure to keep this little item on your new puppy checklist.
Up-to-Date Microchip
If desired, a microchip can also be placed for your puppy's safety in consultation with the vet. Ensuring your dog's safety is very important so you must take care of this matter.
Poop Bags and Holder
Remember that everyone poops, especially puppies. So you should always keep a Poop Bags and Holder with you. To get a good Poop Bags and Holder, you should definitely take a strong and thick Poop Bags and Holder.
Dog Training Treats
Whether it's to encourage your puppy in training or for small treats, you need to keep plenty of training treats. We will ask you to choose good training treats that will be digested very easily.
Healthy Puppy Food
You need to feed your puppy the best quality dog ​​food for proper growth and good health and will find many types of dog food in the market. This is something you can research about. You need to find out what type of food your puppy prefers and whether it is good for the health of the puppy. You can also feed the dog food recommended by the vet for the best results.
Food and Water Bowls
You must add Food and Water Bowls to your Checklist for puppies. Different types of Food and Water Bowls are available in the market for feeding puppies. This is a must for anyone with a puppy.
Puppy Shampoo
Don't forget to take shampoo for your puppy's bath. Puppies especially love to play around and you will love to pet them too. Moreover, you have to make sure that the puppy does not get any diseases due to uncleanliness. So the dog should be bathed with shampoo often.
Dog Toothbrush and Toothpaste
To ensure your dog's healthy and strong teeth, you need to buy a puppy toothbrush to clean your dog's teeth. Be careful not to buy a stiff bristle brush. Use whatever is flexible for your puppy. 
You also need toothpaste for your puppy as well. You can find many tests and different toothpaste as well but try to take what the vet recommends.
Brush
You will also need a brush to keep your puppy's fur tidy. Such things are absolutely necessary. Even brush your puppy when you take him outside. So, put this item on the checklist for puppies. You never miss putting it on the Checklist for puppies such an essential thing.
Nail Clippers
Trimming a dog's nails is more important than you think. Nails that are too long can cause a lot of damage to you, your dog, or other household items, which is why it's so important to trim them regularly. You will find many types of nail trims in the market.
Grooming Wipes
Dog wipes work well on surface dirt or dirt that floats on top of your dog's fur. They're also handy for cleaning small areas like dirty paws or mud on your dog's face. So, you need to add this item to your new puppy checklist also.
Carpet Cleaner
Your puppy may defecate or urinate anywhere, such as on your bed, on your floor, and in puppy crates. It will be a very bad experience for you. So you will also need a carpet cleaner to clean these.
Chew Toys, Chase Toys, and Puzzle Toys
Dogs love to play. You should give your puppy enough time to play and give him a variety of toys. Chew Toys, Chase Toys, and Puzzle Toys are some examples. So, additionally, you can place those on the checklist for puppies.
Your dog loves to chew. If he doesn't get something to chew on, he can damage your valuables. There are other toys that you and your dog can spend time with. In a word, toys should be on your puppy's list.
---
Additional Services that you should add to the checklist for puppies Dog Trainer
Your puppy can have a variety of problems. A professional dog trainer will not miss the problems you may have. If you give the dog trainer your puppy's breed and other details, he can suggest what is best for your puppy. This ensures the health and normal growth of your puppy.
Pet Insurance
Well, Pet insurance is a health insurance policy for your puppy that will cover medical expenses and other expenses.
Accident and illness plans
Wellness plans for routine care such as vaccinations
Accident-only plans
This Insurance Cover Pre-existing conditions, Preventive or elective procedures, Exam fees, Grooming, Breeding costs, Expenses not related to veterinarian care, Food and vitamins, etc. So, put it on the Checklist for puppies.
Puppy sitter
A pet sitter like a babysitter can look after your puppy in your absence or on your behalf. If you are a busy person then this is a must for you. Because a puppy needs to be looked after almost all the time.
Dog walker
You may want to take your dog out for a walk with the puppy. It is good for your dog and you and your dog will enjoy it a lot. But you may not get that time due to your busy schedule. In that case, you can find someone who can walk the dog for you.